Fundamentals of Vessel Design Redefined
AFFAIRACTION has partnered with RAFNAR to provide the latest generation of Rigid Inflatable Boats (RIBs). These commando grade RIBs perform in even the toughest situations, providing a clear tactical advantage.
RAFNAR was founded in Iceland in 2005 and is located in the suburbs of Reykjavík. The shipyard utilises the latest technology in robotic machinery for milling, water-cutting, spray-up and lathe work. After extensive tests of scale models and many experimental full-sized prototype craft, we are sure that we have created something extraordinary.
RAFNAR Shipyard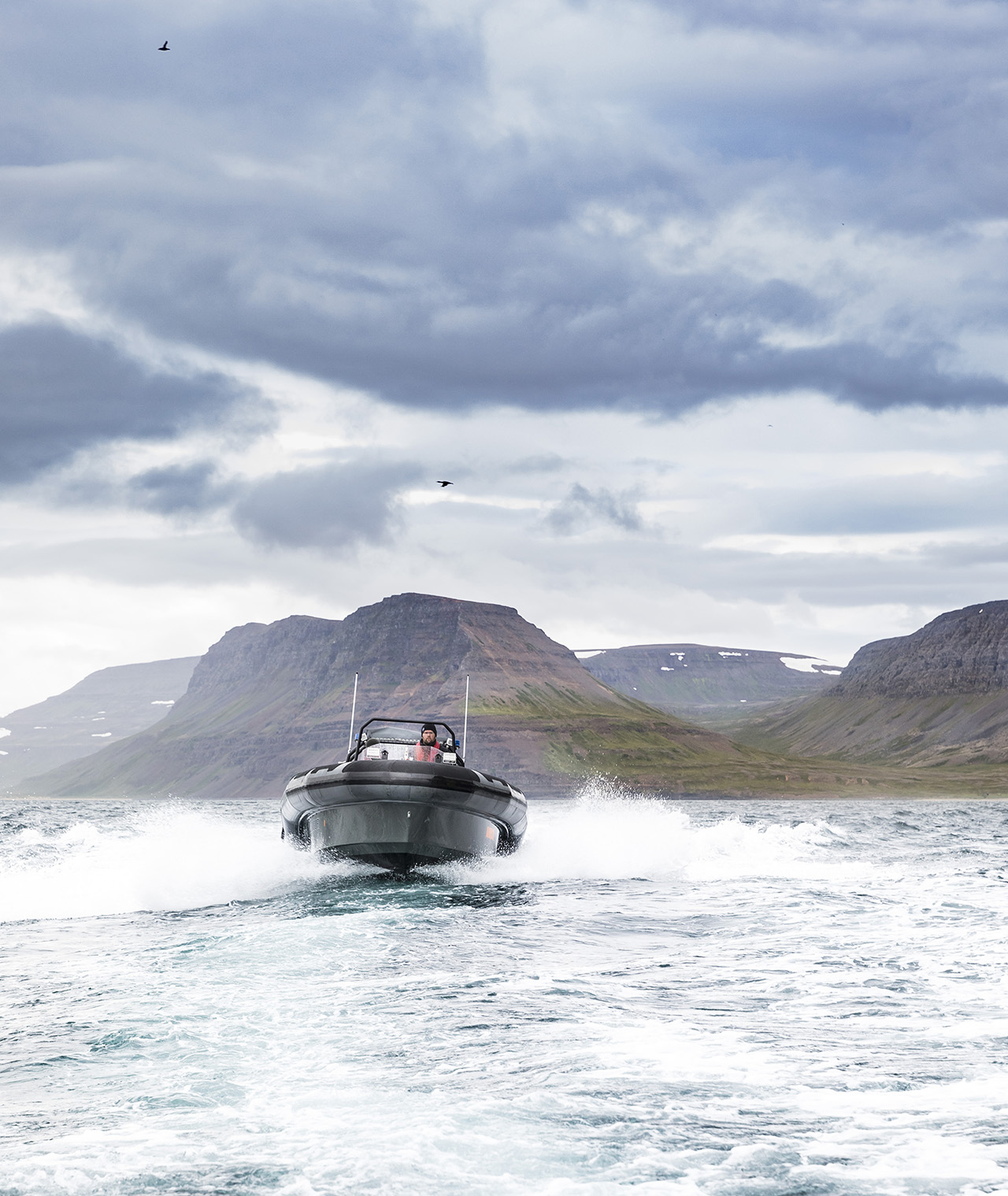 has proven its capability to design and build a craft that meets the most stringent requirements and demands in coast guard vessel design for the Icelandic Coast Guard.

The OK Hull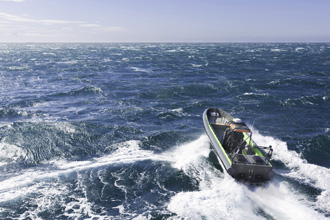 The RAFNAR Shipyard philosophy and core design concept is based on the unique hull and keel shape. This unconventional RAFNAR OK Hull is the design-basis for a wide range of our vessels and facilitates considerable energy saving in propulsion requirements.
It also greatly increases the comfort, stability and sea-keeping capability, allowing for a gentler motion of the vessel through the water. This gives our boats and yachts a much greater ability to deal with heavy weather and rough seas.
The Rafnar OK Hull shows optimum performance in all sea conditions.